You can grow your own way!
… and our products make it incredibly simple
Becoming self-sufficient in these times of uncertainty has never been so important, so we can help you get off to the right start.
Categories
Heated Propagation
Propagators designed to ensure your plants get the best start in life.
Unheated Propagation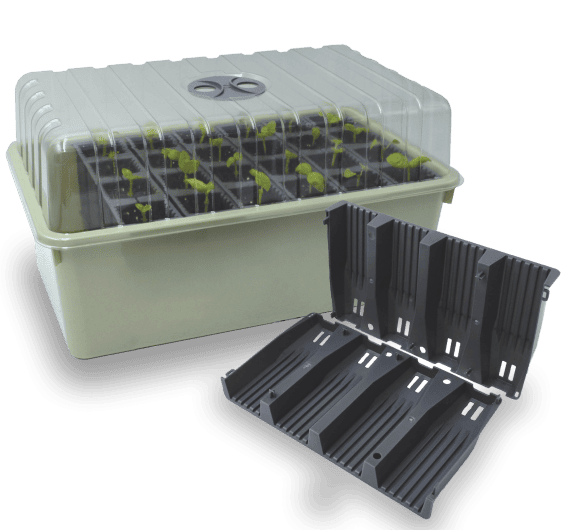 A wide selection of propagation trays, plus seed and cutting starter kits.
Grow Light Gardens & Kits
Full spectrum grow light kits replicate natural sunlight for year round growing.
Grow what you love! Love what you grow!
All the essential items for every gardener's needs.
Greenhouse & Gardening
Products designed to bring success to your growing endeavours!
End Of Line Bargains
Occassionally we have some end of line products to sell off at greatly reduced prices.
Need Some Assistance?
Have a question? Then contact us for help and assistance.
Don't just take our word for it!
Gardeners' World Magazine
"This is simply the best heated propagator on the market"
Val Bourne – The Telegraph
"The Vitapod revolutionised my seed sowing. It's the best thing since sliced bread"
The Guardian
"It's a bit of a dream machine"